As a member of NGS, you have access to our dedicated advice services. Our expert advice team can answer your questions, and help you make the most of your financial situation.
Financial Advice Helpline
There may be times when you'd like some help with a financial decision, and feel that a quick phone conversation with the right person would be enough. Our Financial Advice Helpline is a useful resource to keep in mind for those occasions. The team can provide limited financial advice on your NGS account. It's a great option if you need help with things like choosing your investment options, or making further contributions to your super.
To speak to someone from our Financial Advice Helpline, contact us on 1300 133 177 and we'll set up a time for you.
NGS Financial Planners
There are many reasons to get financial advice, at various stages of your life. NGS Financial Planners have the skills and knowledge to provide you with holistic advice on your super and beyond.
When you seek advice, you'll get more than just expert strategies for achieving your financial goals. You'll also expand your financial knowledge, empowering you to make smarter decisions about your money generally.
Things we can help you with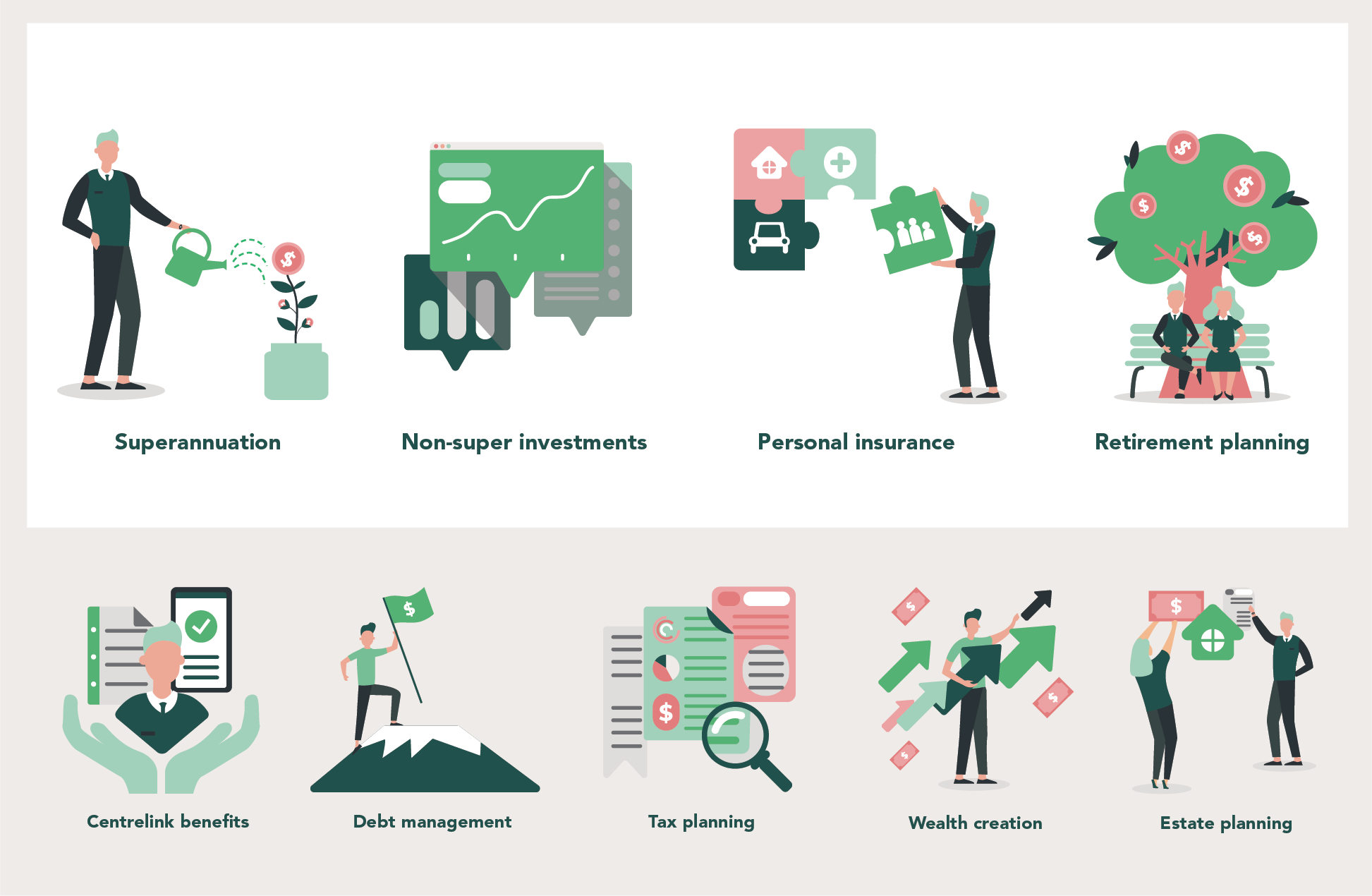 How we can help
There's a range of ways that NGS Financial Planners can help you, both in and outside of your super. Advice is tailored to your personal needs, goals and circumstances. Our planners can create strategies that aim to maximise your financial position and equip you to attain your objectives for the future. Financial advice can also involve protecting your lifestyle and assets through insurance and the setting up of beneficiaries.
Seeking advice is a way to help mitigate the risk of continuing ineffective money management and losing opportunities you may not be aware of.
Education is integral to the planning process — it's important you feel confident and informed at all times.
What to expect from financial planning
Not sure what to expect from a financial planning appointment? Everyone's circumstances are unique, but we've outlined the basic step-by-step process so you get an idea of how our financial planners can help.
Book an appointment
Our financial planners can help you with things like making the most of your super, retirement planning, investments and insurance. As an NGS member, your initial appointment is complimentary. You can request a callback to arrange an appointment through our Financial advice enquiry form.