Putting our members first is at the heart of everything we do, and it shows. At NGS, we're proud to be recognised by multiple independent rating agencies for our high level of customer service, insurance benefits and our commitment to social and environmental responsibility.
Awards
SuperRatings
Chant West

Best of the Best
NGS Super has been named the Best Value Balanced Super Product at Money magazine's 2023 Best of the Best Awards. This award, which was independently judged by Rainmaker Research, acknowledges that we offer member high-quality products, that deliver strong returns at a low cost.


SuperRatings Platinum
As a recipient of multiple platinum awards, we have been recognised as a 'best value for money' fund. SuperRatings has acknowledged our commitment across all key criteria — investments, fees, insurance, member servicing and administration in a robust, secure and proven governance framework. A Platinum award recognises that our fund should assist most individuals in meeting their retirement goals.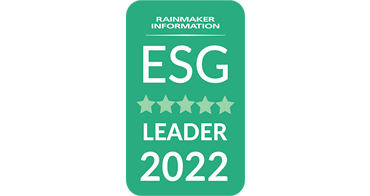 Rainmaker ESG Leader Rating
ESG is becoming an important dimension for super funds in Australia. Through the ESG Leader ratings, Rainmaker has assessed those super funds leading the way through good environmental practices, good sustainability practices and good governance in their approach to investment and their own operations.

Chant West 5 Apples Highest Quality Fund
Chant West grant a 5 Apples rating to only the 'Highest Quality Funds' based on assessment of criteria including Investments, Member Services, Fees, Insurance and Organisation.

Chant West Insurance Best Fund
For three years running, Chant West have awarded us as winners of the Insurance Best Fund award after assessing our policy conditions, benefit design, premiums and, ultimately, our commitment to helping out members return to work.

Best performing high growth industry fund award
Super Fund of the Year Awards are not only granted on the basis of investment performance but on a range of criteria including product design and member engagement.
SuperRatings
SuperRatings specialises in ratings, research and consulting providing the superannuation industry with the tools and intelligence required to build value for their members and create a stronger super industry that benefits all Australians.
Download the latest reports
Find out more
Chant West
In 2020, NGS Super was awarded Best Fund: Insurance for the third consecutive year, acknowledging the hard work we put into providing our members high quality, affordable insurance.
Chant West also gave us a rating of five apples, as a 'Highest Quality Fund'. This rating focuses on five main criteria: investments, member services, fees, insurance and organisational strengths.
Compare us
NGS Scholarship Awards
Our annual Scholarship Awards are designed to give six winners the funds to help them maximise their contribution to the sector and foster their professional development.