As an employer, you're often your staff's go-to when they're considering their super choices. We're making it easier for you to have these conversations, with guidance, tools and templates, so you can choose to chat about super and financial wellbeing, while avoiding any potential risk of stepping into providing financial advice.
Changes to superannuation as part of the Your Future, Your Super reforms, including stapling, have created an opportunity for you to talk to your staff, new and existing, to help them feel confident about their financial future.
It can be challenging to understand the rules around what you can say to your staff. The Australian Securities and Investments Commission (ASIC) provides detailed information and our Customer Relationship Managers are here to help navigate these rules with you.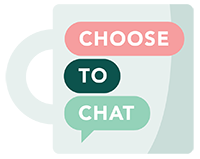 Employer toolkit
Our employer toolkit outlines why, when, where, and how to help your staff improve their financial wellbeing, including how to choose choice when it comes to their superannuation. Read and download templates, posters and tools to help you have these valuable conversations.
Workplace education
Our Customer Relationship Managers can visit most workplaces to run professional information sessions on a range of super and retirement topics.