Sustainability
Gender equality and why it matters
15 Jun 2022 4 min read
At NGS Super, we are firmly committed to gender equality. As an Industry SuperFund with a majority of female members, we are probably more aware than most of the gender pay gap, the fact that women retire with significantly less super than men, and that women over 55 are the fastest growing group of people at risk of homelessness.
As an organisation, we are proud to have a female CEO, and strong representation of women on our Board and at all levels in the Fund, including senior positions.
Walking the talk: gender balance at NGS

Senior management

Under our CEO (who is female), 3 women and 4 men are at senior management level.

Senior Investments team

Under our Chief Investment Officer, 4 women and 2 men make up the senior members of our Investments team.

Board

The NGS Super Board has equal (50%) representation.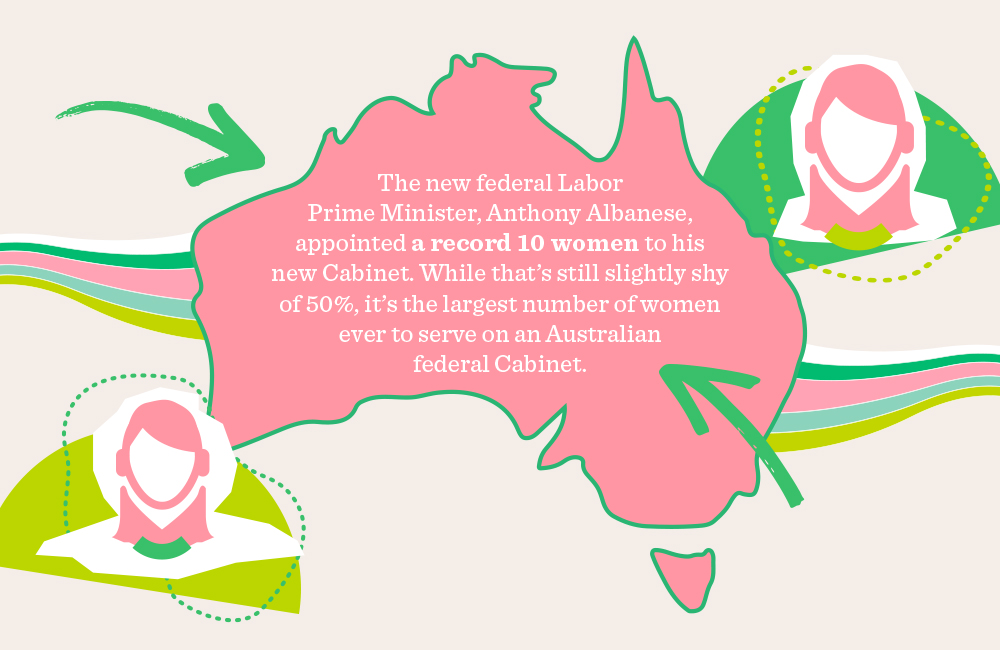 Gender equality, ESG and the global economy
There is no doubt that the 'E' in Environmental, Social and Governance gets a lot of attention, but it's important to consider the 'S' and the 'G' also. Gender equality sits in the 'social' and 'governance' spheres — it's SDG 5 of the United Nations' Sustainable Development Goals — and is, above all, a matter of human rights and social justice.
Beyond those fundamentals, however, there's another strong argument for gender equality, and that is that women are vital to the global economy. Higher participation by women creates a larger, more robust workforce - developed economies with greater female participation have tended to see stronger productivity growth over the long-term.1
Statistical snapshots
Studies have found that companies with female CFOs are more profitable and higher gender diversity on Boards also contributes to higher profits.2
According to a study by the Boston Consulting Group, companies that have more diverse — across gender, ethnicity, etc — management teams tend to have almost 20% greater revenue due to the innovation brought by more diverse views and ideas.3
It's been estimated that increased female labour force participation in the US could add $5.87 trillion to global market capitalisation in 10 years.4
Gender equality, active ownership and engagement
"Gender equality" is one of NGS Super's active ownership and engagement objectives. This means that, where possible, we engage with companies to promote gender quality within their organisations and at Board level. In addition to this engagement, we also use proxy voting to send a message that gender equality is important. As outlined in our Active Ownership and Engagement Policy, where male Directors who sit on the nominating committee of a company are up for re-election and there is insufficient female representation on the Board,5 we vote against their reappointment. This sends a clear signal that insufficient female representation at Board level is unacceptable.
1 Ned Davis Research, How women drive the global economy and markets, 10 March 2022.
2 S&P Global Market Intelligence, When Women Lead, Firms Win, 16 October 2019.
3 Boston Consulting Group, The Business Imperative of Diversity, 20 June 2019.
4 S&P Global, Adding More Women To The US Workforce Could Send Global Stock Markets Soaring, 1 October 2018.
5 Less than 30% female representation for large cap companies; at least one female director for mid and small cap companies.