We invest over $13.4 billion on behalf of our members and we take our capital stewardship seriously. Our policies on responsible investment and active ownership and engagement are publicly disclosed. and we are a proud signatory to the Australian Council of Superannuation Investors (ACSI) Asset Owner Stewardship Code and the Principles of Responsible Investment (PRI). We hold a seat on the ACSI member council, and are an active member of the Investor Group on Climate Change (IGCC) and the Responsible Investment Association Australasia (RIAA). We believe that investing to provide good financial returns to members, as well as positive social impacts, is a win-win.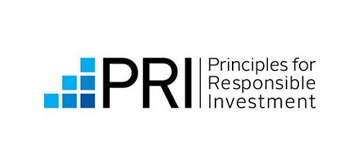 Principles for Responsible Investment
The PRI is the world's leading proponent of responsible investment. It works to understand the investment implications of ESG factors and supports investors to incorporate these into their decisions.
Find out more
Committing to a better and more sustainable tomorrow
NGS takes a continuous improvement approach in responsible investment. We are now evaluating our investment portfolio's impact on and contribution to the United Nations (UN) Sustainable Development Goals (SDGs).

The United Nations developed the 17 SDGS to promote a better, more sustainable future for all people. Read on to find out how NGS Super is addressing them.
Active ownership and engagement
NGS Super's Active ownership and engagement policy outlines our position and approach to active ownership. This includes proxy voting, company engagement and advocacy activities, and shows our commitment to ESG and responsible investing principles.
Advice services
As a member of NGS, you have access to our dedicated advice services. Our expert advice team can help you make sense of your finances, and guide you to achieving the goals you have, whether big or small.
Find out more