This superannuation product dashboard is designed to help you better understand our fees, risk and performance for our Diversified (MySuper) default investment option. It will also help you easily compare our MySuper product with those offered by other funds and make more informed decisions around your choice of fund or investments.
You can compare our MySuper product with others at ASIC's MoneySmart website.
Return
10 year average return of 7.17% per year as at 30 June 2023.
Return target*
Return target for 2023-2032 is 4.44% per year above inflation (after fees and taxes).
Level of investment risk
Medium to high. Negative returns expected in 3.5 out of 20 years.
Statement of fees and other costs
For a member with a $50,000 account balance: $540 per year.
Comparison between return and return target*
Financial year ending 30 June 2023: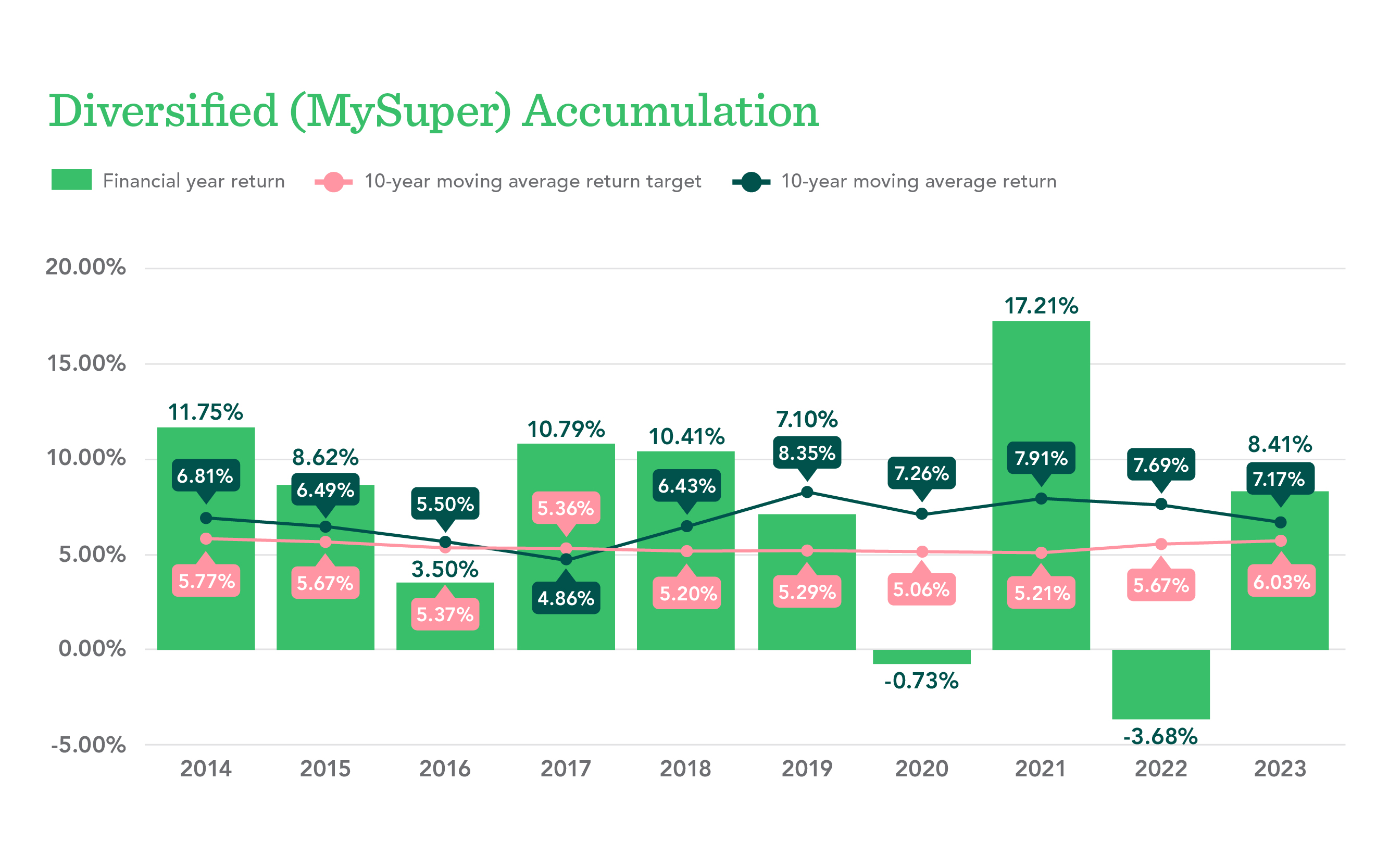 This table shows the annual effective rate of net return (i.e. the actual rate of return net of tax, administration fees and investment expenses) for the Diversified (MySuper) option over the past ten years. Past performance is not a reliable indicator of future performance.
*The return target is neither a forecast nor a guarantee of future investment returns. It is anticipated that the return target should be achieved over the long term. However, due to the volatile nature of investment markets and the lack of direct linkage between market returns and inflation, there may be periods when investment returns are not above the return target.
Investment performance
Our performance summaries show the net return after investment fees, tax and administration fees. You can access our latest performance summaries here.