Insurance
Insurance snapshot
22 Jul 2021 2 min read
At NGS Super, we're proud of the award-winning insurance we offer our members through our insurer, TAL
Insurance is not the most exciting thing — until you need it. And that's when it really can make all the difference.
TAL has created this interesting snapshot of the claims it paid out for NGS members in 2020, showing the most common conditions for claims, as well as the gender and age breakdown.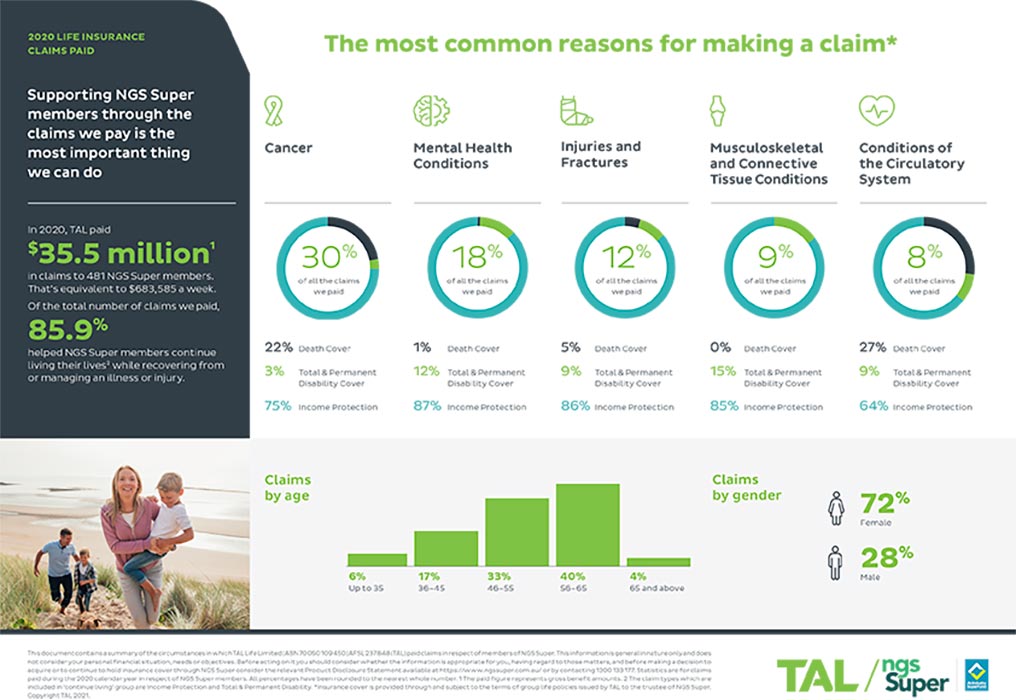 You can find out more about what we offer our members and how insurance in super works on our insurance page.