Make extra superannuation contributions in so many super ways
You can add extra money to your super account in different ways at any time. Your employer, and even the federal government, can also add money to your super. If you want a tree change or sea change, plan ahead now.
Contribution Methods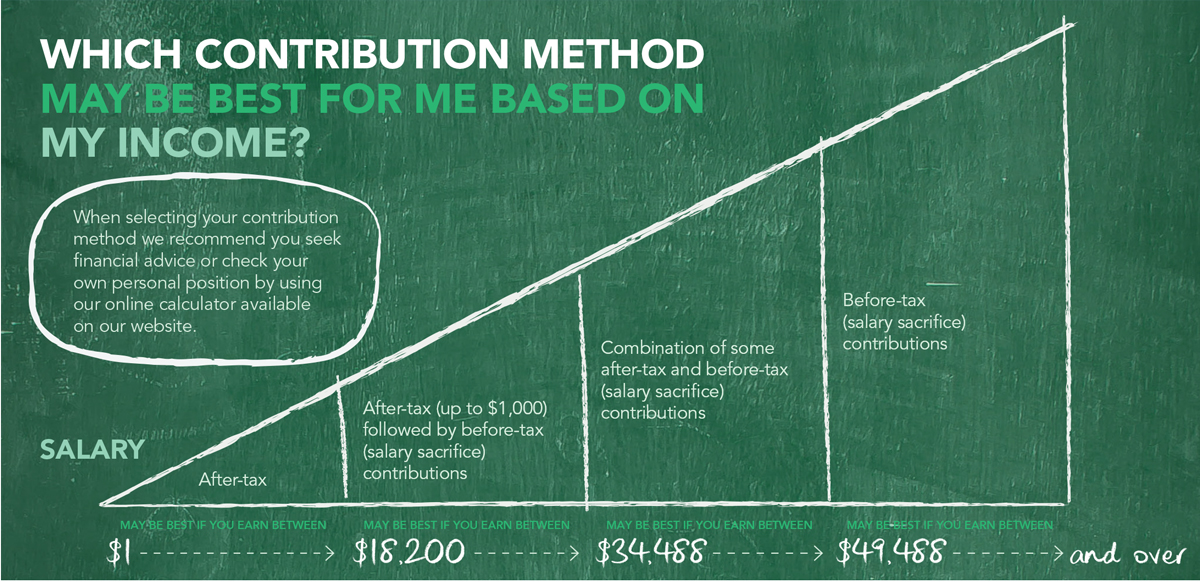 HOW TO DO IT
Paying via BPAY
Go to Member Online to get your BPay code and customer reference number. For BPay details, log in to Member Online, click the 'person' icon at the top of the screen, then select 'Personal Details'.
Login
Transfer your money from other super accounts
We make consolidating your super simple with our quick paperless online process.
Consolidate Super
Salary sacrifice
You can choose to save more by putting more of your pre-tax salary into super. Try the MoneySmart calculator to see the difference it can make over your working life.
Visit the calculator
Lost Super
If you think you've lost track of some super, you can get things back in order within seconds with the myGov website.
Visit myGov
Government co-contribution
If you put extra money into your super (after tax) and, if you are eligible, the government will make a co-contribution into your account.
Download fact sheet
Contribution Splitting
Split concessional contributions with your spouse.
Spouse and Partner Contributions
Help your spouse or partner save for retirement by making contributions for them.
Need Help
If you are not salary sacrificing presently and wish to investigate the benefits of doing so, please call our Customer Service Team on 1300 133 177.
Get advice for every stage of your life
You can receive free advice on making extra contributions to your NGS account.
Make an enquiry today